L
Let's just say it here: Titles matter. They're big, they're bold, and they stand out. But as arguably one of the most important aspects of SEO, titles are too often overlooked. We'll talk you through just how important titles are for SEO, and how to make the most of them.
When it comes to making the most of your webpage strategy, don't leave your titles behind. After all, titles are the first thing we see after we've searched for something. They can even be the primary reason we click on a link, regardless of what we'll find on the resulting page. Indeed, title tags are essential to a good SEO strategy.
But why, exactly?
WHAT ARE TITLE TAGS?

Title tags—also called page titles or SEO titles—are the heart of a webpage. In HTML, they even have their own <tag>. The title tag is what tells you what a page is about; or, what you'll find when you click on it.
Google uses a mixture of titles and meta descriptions to inform the searcher. Therefore, a well-crafted title can be the difference between someone clicking on your article vs someone else's.
WHAT DO TITLE TAGS DO?
As far as SEO goes, title tags differentiate helpful articles from the not-so-helpful. Although a page might have the answers you're looking for, if the title doesn't tell you that, you won't click on it.
For example, if our article on French idioms was titled as something unrelated, you'd have no idea of its contents. Therefore, you also wouldn't click.
HOW DO TITLES HELP SEO?
Although SEO techniques change over the years, one thing is for sure: Google knows what it's looking for. In short, if people are clicking a link, it'll rank higher than links people aren't clicking.
Therefore, a title that shows what the user is looking for will be clicked on and, as a result, appear more helpful to Google.
---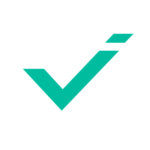 A well-crafted title can be the difference between someone clicking on your article vs someone else's.
---
HOW TO CRAFT THE PERFECT TITLE

Crafting the perfect SEO title can be more complicated than it seems. It's more than using the right keywords or phrases at the right time. On the contrary, it's that and more: You need to stand out while also ranking alongside your competitors.
Thankfully, there are some ways to make the process easier.
USE A HEADLINE ANALYSER
If you already have an idea for your page title, don't use it right away. Instead, check to see how you can improve on it. You can use power words to add emotion, making people want to click. One of the best examples of this is BuzzFeed. After all, how can you argue with products you MUST have that will CHANGE YOUR LIFE?
Thankfully, there are some great headline analysers out there that can make this process a lot easier. Running a headline through one of these will give you a score out of a 100 and also give you suggestions on how you can improve it.
Our favourites:
https://headlines.sharethrough.com
https://coschedule.com/headline-analyzer
MAKE SURE IT ISN'T TOO LONG
Put simply: You're going to want your title to fit on the page.
Google cuts off the title tags of their SERPs at 50–60 characters. Those characters are also based on pixels, so if someone isn't using a default font, a tag can easily truncate. If a title is too long, you end up with ellipses that are off-putting and will ruin your ranking chances.
That said, there's also a handy fix for this. You can test the pixel width of your title with this tool and never run off the page again.
WRITE FOR HUMANS
While it's true that SEO is machine-based learning and algorithmic, don't write that way.
People are your target. Real-life, walking, talking, human beings. As much as keywords help, you want a title that's going to make a person click your link—not a machine.
Once upon a time, it was customary to stuff as many keywords into your pieces as humanly possible. The fact that this was so widespread still baffles us, and we're glad Google wisened up. Those articles rarely made sense and never answered our questions. Indeed, making sense is far more helpful for your SEO in the long-run.
INCLUDE YOUR KEYWORD
With sense in mind, it's still necessary to include your target keyword or phrase in your title—preferably towards the front. Not only will this help it stand out, but it'll be the first thing someone sees. This way, the searcher immediately knows what they're getting, which will heavily improve your clickthrough rates.
THE IMPORTANCE OF A GOOD TITLE

A good SEO title encompasses much more than the aforementioned tips—just like a great keyword strategy is more than knowing when and where to use them. However, if you keep these basics in mind, you'll be well on your way to crafting your best SEO strategy yet.