T
The key to capturing the hearts and minds of consumers during Chinese New Year is launching a marketing campaign tailored exclusively to your audience—and the zodiac animal. If you're not sure what we're talking about, don't worry! We'll cover everything you need to know.
Reading Time:
8
minutes
Chinese New Year is an annual event that prompts the world's largest human migration. It's also one of the most lucrative e-commerce holidays, triggering a significant uplift in the tourism, film, and luxury goods markets.
And, most importantly, the festival is celebrated worldwide, not just in China. For businesses in Europe, the US, Asia, Canada, and Australia, it's a crucial opportunity not only to show an in-depth understanding of Chinese culture but capitalise on the billions of dollars spent every year.
WHAT IS CHINESE NEW YEAR?

Starting with the basics, Chinese New Year (CNY) is also referred to as the Spring Festival or Lunar New Year. But, unlike traditional New Year celebrations, CNY isn't the same day every year. That's because, as the alternative title suggests, it's in-line with the lunar calendar. Chinese New Year always falls on the first new moon between 21st January and 20th February, with celebrations lasting fifteen days.
Regardless of the exact date of Chinese New Year, the theme remains the same—a lavish celebration of the new year, and an opportunity to banish ill-fortune. In fact, as you'll see from the zodiac animals, dispelling bad luck and encouraging prosperity is a central theme of CNY. The colour red is also profoundly symbolic for the Spring Festival, representing happiness, success, and good fortune.
WHAT CHINESE NEW YEAR ANIMAL AM I?

With some of Chinese New Year's underlying themes covered, it's time to dig a little deeper into the zodiac animals.
Why?
Because every year represents a different animal according to the Chinese zodiac calendar. The year you're born not only dictates potential personality traits but also changes the overall tone and theme of New Year celebrations.
RAT (2020)
2020 may be the year everyone wants to forget, but it's also the year of the Rat, an animal that represents quick-wittedness, versatility, and kindness. Rats are compatible with people born in the Year of the Ox, Rabbit, and Dragon.
OX (2021)
As you'd expect from an Ox, personality traits include diligence, dependability, and determination. If you want to impress an Ox, try gifting tulips or peach blossoms. People born in the year of the Ox are associated with the lucky numbers one and nine.
TIGER (2022)
People born in the year of the Tiger are brave, confident, and competitive. There's also a touch of stubbornness thrown in for good measure, which, combined with the other traits, encourages Tigers to take risks.
RABBIT (2023)
Rabbits may seem shy and timid, but if everyone were born under the tiger zodiac sign, not much would get done. The year of the Rabbit represents elegance, kindness, and responsibility, with a Rabbit's lucky numbers being 3, 4, and 6.
DRAGON (2024)
Synonymous with Chinese culture, the Dragon is confident, intelligent, and enthusiastic. It finds the numbers 1, 6, and 7 lucky, and, if you had to give a gift to a Dragon, consider rose quartz.
SNAKE (2025)
Forget any negative connotations, because, in Chinese culture, Snakes are enigmatic, intelligent, and wise. They won't let you down and are incredibly loyal, bonding well with Dragons and Roosters.
HORSE (2026)
They don't measure cars in horsepower for no reason. Those born in the year of the Horse are animated, active, and energetic. The Horse is happiest when travelling east, west, or southwest.
GOAT (2027)
Not to be confused with the "greatest of all time", Goats are calm, gentle, and sympathetic. The year of the Goat also welcomes lucky symbols such as the number 7 and the colour brown.
MONKEY (2028)
Monkeys are intelligent with a cheeky nature. They are masters of practical jokes, adapting well to new surroundings. Being born in the year of the Monkey is about having fun and enjoying life.
ROOSTER (2029)
Roosters may be quietly observant, but when the time comes, they are hardworking and courageous. They also pair well with the Ox and Snake, making them excellent at public speaking.
DOG (2030)
Dogs are man's best friend, so it's no surprise that those born in this pivotal year are ferociously loyal, going above and beyond for friends and family. Lucky objects include roses and the colours green and purple.
PIG (2031)
Forget what you might think of the animals themselves, as the Chinese zodiac calendar views Pigs as compassionate, generous, and diligent. They're also good communicators, but don't expect them to get on well with Monkeys or Snakes.
As you can see from the list above, every Chinese New Year celebration focuses on an animal with distinct traits. While it's possible to take a general approach to marketing, the most successful businesses will tailor their offers to the year and animal in question.
---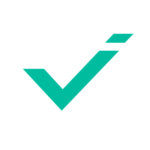 Chinese New Year is an annual event that prompts the world's largest human migration. It's also one of the most lucrative e-commerce holidays, triggering a significant uplift in the tourism, film, and luxury goods markets.
---
HOW TO MARKET CHINESE NEW YEAR BY REGION

Creating engaging marketing materials and knowing the traits of each zodiac animal is one thing, but capitalising on Chinese New Year celebrations is all about tapping into the most lucrative markets.
Not all migration during Chinese New Year is back to mainland China. In fact, a significant number of Chinese people travel abroad for the celebrations—to locations all over the world. And, when they do, they need to buy gifts for themselves and their loved ones along the way.
WESTERN EUROPE
If your business resides in western Europe, then Chinese New Year is a pivotal time of year. Not least of all because it's one of the most visited areas outside of mainland China during the Lunar Festival.
If you're in the tourism or leisure industry, expect a significant uplift (up to 28%) from January 24th–30th. Focus on campaigns tailored to fine dining and luxury excursions. For the retail sector, branded goods are king. Over 55% of Chinese consumers stick to well-known brands when buying clothes, electrical appliances, and cosmetics.
You can also expect an uplift in sales of fireworks and typical Chinese cuisine. Numerous events throughout Europe celebrate Chinese New Year with large parades and firework displays.
ASIA
Given the proximity, it comes as no surprise that Asia is home to the largest Chinese New Year celebrations outside of mainland China. There are even public holidays for the event in Malaysia, Singapore, Indonesia, and South Korea.
Japan tops the list of most visited Asian countries during CNY, with multiple days of festivities taking place. Asia's most notable celebrations include nightly shows at Kreta Ayer and the Chingay Parade—both in Singapore.
When it comes to buying gifts, shopping malls are the most popular destination, especially if they cater to luxury or high-end goods in the clothing, cosmetics, and electronics sector. And, of all the electronics, smart TVs are the most desirable gift. It's estimated that over a 100 million smart TVs were in use during 2020 Chinese New Year celebrations.
AUSTRALIA
Australia is among the most popular holiday destinations for high-end Chinese travellers. Holiday-makers are most likely in their 30–40s, which also makes them the highest spending demographic to boot. Consumers born in the 1980s accounted for up to 40% of all Chinese New Year expenditure in 2019.
To take advantage of this lucrative market, you must focus not only on high-end goods, but the act of gift-giving. It's traditional to give red envelopes (also called Hong Bao, Ang Pao, or Lai See) filled with money to friends and family during CNY. Marketing campaigns that focus on gift packages with strong use of the colour red are bound to lock in affluent travellers.
Cuisine is also an important staple of Chinese New Year. Many families will get together for a large meal, often featuring fish and a traditional New Year's cake called Nian Gao. Both symbolise good luck, and, although they make up the bulk of a typical Chinese New Year menu (alongside noodles), on the last day, it's customary to eat moon-shaped dumplings.
UNITED STATES
America is home to over five million Chinese Americans, and it's also the nation with the highest-grossing exports. More goods were ordered from America during 2019 CNY celebrations than any other country. That's good news for American-made electronics because the average budget for self-reward gifts was over $400.
With so many people celebrating CNY, spending is rife, as are festivities, street parades, and fireworks. You'll also find high-end venues like the South Coast Plaza in California booked out exclusively for CNY and upmarket malls such as the Beverly Center in Beverly Hills experiencing a significant uplift in sales thanks to a plethora of designer boutiques.
Don't think Chinese New Year is all about the adults, though. Children are usually the first to receive the customary red envelopes we mentioned. Large theme parks like Disneyland also host an exclusive Chinese New Year parade to mark the event.
CANADA
Canada joins a shortlist of Western countries that don't just celebrate Chinese New Year, but, as of 1st June 2016, declared the day a public holiday. As such, many Chinese businesses close or operate with reduced hours during the fifteen-day celebration. Canada is also one of the first nations to mark CNY with a commemorative stamp for the year of the Dragon in 2012.
With such a prevalent Chinese demographic, many of whom are older, permanent residents, it's crucial to tap into the core theme of CNY—family values. Chinese New Year is all about reuniting with family and celebrating a year of good fortune.
The most successful ad campaigns and promotions focus on the fundamental principle of family, and giving the people you love the best possible gift. As a country renowned for its strong links to Chinese culture, Canada couldn't be a more profitable market for businesses who take this approach.
OPTIMISING SOCIAL MEDIA FOR CHINESE NEW YEAR

Marketing Chinese New Year on social media is a little different than other annual holidays. Although the underlying themes remain the same, you won't be able to use the same marketing materials year after year. Remember, not only does the zodiac animal change, but the date too.
Evergreen campaigns can work, but to truly capture people's hearts and minds, you'll need to amend and tweak designs to suit. If you're not sure where to start, below you'll find a list of possible marketing ideas for Chinese New Year that can help supercharge your social media presence.
CNY MARKETING TIPS AND IDEAS
Encourage users to share their happiest moments by implementing a custom hashtag
Create short, live videos to highlight how your business is celebrating CNY
Post instructions for homemade, traditional Chinese dishes
Gift red envelopes (Hong Bao) to loyal customers with exclusive discounts (physical or digital)
Build interest in Chinese New Year before the event with engaging blog posts, promos, etc.
Choose the right influencers to share your message
The final aspect of any successful social media marketing campaign is, of course, the hashtags. Regardless of the platform, the right hashtag can significantly increase your company's reach, tapping into the newsfeeds of consumers everywhere.
Below you'll find a selection of the most popular hashtags for Chinese New Year:
#ChineseNewYear
#HappyChineseNewYear
#RedPacket
#CNY
#Familytime
#Lunarnewyear
#Yearofthe(insert appropriate zodiac animal)
It's worth noting that the more specific your hashtag is, the better. Try incorporating your brand identity into the above hashtags, or forge ahead with your own unique messages.
And there you have it—Chinese New Year in a nutshell. The guide above serves as a solid foundation, giving you the tools and knowledge you need to make CNY a success.
Just remember, regardless of the industry, the key will always be focusing on the critical themes of goodwill, family, gift-giving, and the specific zodiac animal of that year. Do that, and success online and offline is only a few steps away!