T
The holiday season is just around the corner. While consumers are busy preparing their shopping list, it's a perfect opportunity to improve your website and make some changes that can help to boost sales.
Reading Time:
5
minutes
The holiday season is just around the corner. While consumers are busy preparing their shopping list, it's a perfect opportunity to improve your website and make some changes that can help to boost sales.
But if you don't know where to start, then you're in the right place. Here are some SEO tips you can use to prepare your website for the all-important holiday season.
1. ENSURE YOUR WEBSITE CAN HANDLE HEAVY TRAFFIC

Ensuring your website can handle increased traffic is crucial, as you are about to deal with one of the busiest times of the year. Even though there are different predictions about this year's holiday digital shopping statistics, nobody knows for sure how much consumers will spend.
So, the best thing you can do is be ready. After all, no one can tell what the future holds. Talk to your website developers to find out what steps you can take to guarantee your website doesn't crash during peak shopping season.
2. A MOBILE-FRIENDLY WEBSITE IS KEY

When it comes to online shopping, the majority of shoppers use their mobile devices, as they're more convenient. So, to prepare your website for the holiday season, be sure to optimise it for mobile users. If you haven't done this already, there's never been a better time than right now. Work with your developers to guarantee simple navigation on any mobile device. Not only will this benefit your business during the holiday season, but all year round!
3. DON'T IGNORE LOADING SPEED

These days, some businesses neglect to consider the loading speed of their website. Those using heavy graphics and other elements to make their site look aesthetically pleasing may unwittingly cause slow loading times, which is frustrating to all consumers.
No one wants to use a website that takes a long time to respond. In fact, most consumers will leave before it loads—especially if they're in need of immediate information—and are unlikely to ever come back. If you don't want to deal with this issue, especially during the crucial holiday shopping season, optimise your website's speed well before it's too late. Some avenues to achieve this include eliminating unnecessary plugins and caching your web pages.
4. WRITE A TAILORED BLOG POST

If your business offers unique products that make perfect gifts for the holiday season, one of the best ways to showcase them is to write blog articles about highly searched holiday topics, such as "best gifts for moms". This example can be applied to other people in the shopper's life too; whether it's for a spouse or partner, kids, friends, or colleagues, devise some articles or guides that simultaneously sell your products and give consumers valuable information.
---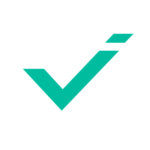 "While consumers are busy preparing their shopping list, improve your website and make some changes that can help to boost sales."
---
5. CREATE A HOLIDAY-THEMED LANDING PAGE

When customers visit your website, the first thing they will see is your digital shopfront. By optimising your landing page(s) with a holiday-specific theme, you might gain an edge in the market during this key period.
It's not about having the most outrageous holiday-themed page imaginable, but a little creativity goes a long way to make your customers feel like your website is the place to go for holiday shopping. For example, those doing last-minute holiday shopping are more likely to go with a site highlighting seasonal products and content than one with a regular landing page.
6. UPDATE YOUR LOCAL BUSINESS LISTING

This SEO tip is very important, especially if you own a brick-and-mortar location. Make sure that your business listings show the correct address and business hours.
If you have different operating hours during the holiday season, you need to ensure this is communicated properly so customers don't end up visiting when you're closed—that can be very frustrating on their part. For an online business, local SEO is so important. Having said that, be sure to claim your listing, as it can give you control over the contact details listed in search engine results pages (SERPs).
7. INCLUDE AN FAQ SECTION ON YOUR WEBSITE

During the holiday season, customers are more likely to ask different questions about your offerings. And, of course, you don't want to devote all of your time to dealing with these queries individually, but you still want to answer them. So, before this busy season begins, prepare by creating a frequently asked questions (FAQ) page.
You can amend an existing FAQ page with holiday-specific information, or create an entirely new page to make it even easier for shoppers. But what information should you include? Consider addressing major concerns such as return or refund policies, shipping details, and active contact numbers where shoppers can place their orders or reach out to you.
8. LOOK FOR RELEVANT KEYWORDS

To get an indication of where your website stands amongst the competition, you can use a paid or free keyword ranking tool.
If your site rankings aren't meeting your expectations, be sure to check your website's content to ensure you are utilising key terms in articles, descriptions, titles, image tags, etc.
Keep in mind that the holiday season is different around the globe. Having said that, you should consider incorporating valuable terms like "free shipping" or "sidewalk pick-up available" if you offer them, as customers always value knowing this information, and are likely to search for these terms regardless of what holiday they celebrate.
BOOST YOUR SEO EFFORTS THIS HOLIDAY SEASON

There you have it! We hope these SEO tips support you in increasing your reach and sales this holiday season. It's always best to prepare your content and campaigns well before the season starts so you aren't scrambling during this already busy time of year. With that in mind, we say, good luck and happy holidays!