V
Valentine's Day is a day for lovers, and a unique opportunity for marketers to generate leads and test site functionality.
Reading Time:
5
minutes
VALENTINE'S DAY IS FOR THE LOVERS AND THE MARKETERS


Originally, on this day, secret admirers would send anonymous gifts and cards to the unattainable thief of their heart. A brief moment when unrequited love is anonymously declared. There's something sweet, yet oddly perverse about celebrating a day where the covetous anonymously announce their esteem, love, or lust for the coveted.
Many people still honour the day with anonymous declarations. A well-executed valentine can make hearts and loins pound. It can entertain and amuse, arouse and intrigue. But celebrating the post-postmodern Valentine's Day is a commercialised free-for-all in the name of love. And celebrate it we do.
Valentine's Day is one of the largest commercial spending rumpuses of the year. In 2018, it was to the tune of over $20 billion in just the American market, with a large percentage coming from online purchases.
GET A SLICE OF THAT ONLINE PIE

The amount of e-commerce conducted annually as opposed to traditional shopping has increased steadily since the dawn of the internet. Especially so in the most recent decade, with the introduction of smartphones and the ease of doing anything online, anywhere, anytime. Valentine's Day is swept along as populations swell and the ever-growing e-commerce tsunami sweeps the world.
Valentine's Day is the first holiday of the year where you get to test a number of things regarding your brand. Valentine's Day will also test your imagination and creativity, not to mention your ability to manifest that creativity into a marketing strategy.
It will also test the overall functionality of your digital presence and e-commerce capabilities. Post-Valentine's Day analytics are an excellent indicator of where you went right and where you went wrong when handling a ramp-up in activity across the board. By the time the next popular celebration comes, you will know what to repeat or enhance, and where to improve.
WHO WAS THIS SAINT VALENTINE PERSON ANYWAY?

With a number of Saint Valentines immortalised in pre-Christian and Christian myths, it is of no surprise that there are competing tales that explain the beginning of Valentine's Day. Was it inaugurated to celebrate the Roman priest who clandestinely performed marriage ceremonies for Roman soldiers? Or perhaps it was created in memory of the incarcerated bishop who cured his jailer's daughter's blindness and sent her the first "Valentine" prior to his execution? It really is a true mystery.
---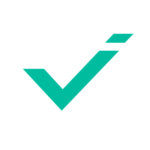 Post-Valentine's Day analytics are an excellent indicator of where you went right and where you went wrong when handling a ramp-up in activity across the board.
---
WHO PUT THE FEBRUA IN FEBRUARY?

Had we lived in pre-ancient Rome, there would be no shiny, helium-filled heart balloons, flowers or cards, e-cards, and more cards. Many of us would be preparing to celebrate Lupercalia, an annual festival observed in the city of Rome on the 15th of February. It intended to purify the city and release health and fertility while averting evil spirits. The later name of this festival "Februa" or "purging" is the root etymology of the word February. So there is something deep in Western culture that resonates with this time of year.
MAKE THIS YOUR YEAR

In order to take maximum advantage of your niche and the marketplace in general during Valentine's spendathon, consider these prompts while focusing beyond content creation to fulfil the experiential needs of your audience:
Gifts, food and drink, cards, and wrapping still make up the bulk of Valentine's Day spending.
Men spend on average 49% more than women.
Close to half of 18–24-year-olds take care of their Valentine's shopping needs online. Half of these shoppers will leave it to the last minute to make their purchase. The other half will have planned to shop at least two weeks before the countdown finishes.
Valentine's Day peak purchasing days are the 7th through the 11th of February.
Mobiles now predominate as the device of choice for making online purchases. Make sure you are optimised for mobile traffic and ensure the mobile experience is as nuanced as the desktop one.
Make it easy on your shoppers. Often with these short-lived celebrations, people find it difficult to make a purchase decision. Not only do they procrastinate and leave things to the last minute, they are also not really sure what they are looking for. Offer age, sexual identity, and relationship status as landing pages for gift ideas.
Valentine's Day has trended well away from a day set aside exclusively for lovers. People will buy things for family members, friends, themselves, and even their pets. The seemingly most obscure sales funnels can be created.
Even though flowers, chocolates, jewellery, clothing, and food and drink might be the top items purchased, this shouldn't stop you from identifying products in your inventory that can be promoted for Valentine's Day. Be brash in compiling a list of products that can be given that Valentine's Day vibe.
People respond well to emails. Once you have built your Valentine's Day promotion platforms, emails are the surest way of driving traffic to your site.
People also respond well to graphics, infographics, video, how-tos, and meta themes in which your product plays a defining role.
THANK YOU FOR THIS OPPORTUNITY ST. VALENTINE, WHOEVER YOU MAY BE
Valentine's Day might not be what it used to be, and even then it probably wasn't what it used to be either. The same could be said about love, whatever you choose that to be. Humans are capable of love in many forms. On Valentine's Day, love, admiration, or plain fanaticism means gifts for significant others, family members, cars, pets, the secretly admired, charities, and millions of other adored things. The aftermath of Valentine's devotions is even one of the busiest clean-up periods for the grounds staff at Pére Lachaise Cemetery where Jim Morrison is buried. Unique marketing opportunities abound.