G
Guest blogging is an inexpensive promotional strategy that nearly anyone can try. However, to make the most out of this process, you need to abide by certain rules and remember some key tips. Here's everything you need to know to start guest blogging successfully.
Whether you're a beginner blogger or the owner of an established website, you can always benefit from guest blogging.
WHAT IS GUEST BLOGGING?
Guest blogging is a form of content sharing that benefits both parties. Guest bloggers find websites and blogs within their industry and offer to write content for them. If the content is good, the owner publishes the post on their blog. The post always includes the name of the author, and in most cases, a backlink of the author's choice (a link leading back to their own blog, their company's website, their new promo campaign, etc).

WHY IS GUEST BLOGGING SO POPULAR?
Guest blogging can be considered a symbiotic process, as it allows the writer to receive more industry-related traffic to their site, while providing blog owners with high-quality content for free. In some cases, however, it isn't free; some blog owners do offer financial compensation for good content, while others actually charge a fee in exchange for publishing posts. Furthermore, guest blogging can benefit both novices and more experienced business owners. For the beginner, the exposure allows them to cultivate a larger audience and increase traffic, while company owners can drive more attention to their new campaigns or product launches.

Source: CDN
Perhaps that's why guest blogging is so popular. According to BlogTyrant's Big Blogging Survey, 19.5% of bloggers cite backlinks from different websites as one of the three most important variables for building a blogging career. Furthermore, 13.3% state that receiving at least one link from a "big" website in their niche is essential for career development. SEO results prove this to be true. Accruing numerous links from high-quality websites is one of the major factors for SEO ranking, helping your blog appear on the top of the first page for a Google search.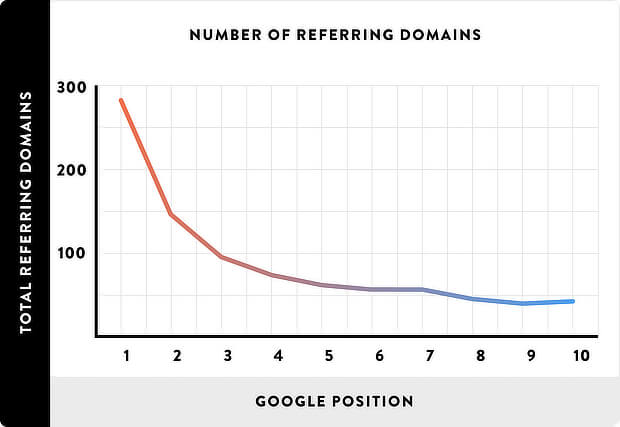 Source: optinmonster.com
HOW TO BENEFIT FROM GUEST BLOGGING
If the numbers and the charts look impressive to you, why don't you try guest blogging for yourself? Here are some tips on how to navigate and get the most out of the process.
1: KNOW WHERE TO LOOK FOR GUEST BLOGGING OPPORTUNITIES
Before you even start writing guest posts, you need to find a platform that will publish them. This is one of the most important parts of the overall guest blogging strategy.
What to look for?
Websites and blogs that are focussed on your niche or industry.
Websites and blogs with an audience that might be interested in your industry.
Websites and blogs where the posts get a lot of shares and comments.
Websites and blogs whose owners are active on social media and are likely to promote your content.
Now that you have some criteria on what to look for, let's focus on where to look. The first and the most obvious option will be Google. If you don't want to waste time on searches that aren't relevant to your industry, come up with a specific keyword from the industry and add it to your queries. Here are some search suggestions for you to consider:
Industry-related keyword + "guest post"
Industry-related keyword + "submit a guest post"
Industry-related keyword + "guest post guidelines"

Source: imgur.com
If you already know some popular guest bloggers from your industry, look for their guest posts on Google as well. Here's a search suggestion for that:
Name of the blogger + "guest post by"
Such searches will reveal all of the websites these bloggers wrote for, so you could try pitching there too! Furthermore, you can find the right websites by checking the social media accounts of relevant bloggers you know. In most cases, they share their latest guest posts there, so the research will be easy and quick.
2: WORK ON THE PITCH
Once you come up with the list of websites that interest you, move on to the next step of the process—the all-important pitch. While some websites accept all guest post offers, others are extremely picky and competitive. Usually, the more established the website is, the more you'll need to work on your pitch to ensure your post idea is noticed and accepted.
Here's how to prepare a pitch:
Research the experience level of the website's audience. Are they beginners who require some basic guidance and simple language? Or are they experts interested in learning in-depth tips and proper terminology?
Research the demographics of the target website's audience. Who are they? People that work in the industry, or consumers interested in the products or services offered by the industry?
Research the type of content the target website offers. Is it general or specific? Are posts long or short? Do they focus on guides and tutorials? Or maybe they are more interested in industry-related news and personal stories?
Take a look at other guests posts for additional guidance. Mind the comments as well; their absence might indicate that the website's audience is only interested in posts created by the owner. Take some time to become familiar with the blog owner. You can do so by commenting on their posts for a couple of weeks prior to pitching, sharing them on social media (and mentioning the author as well), and so on.

3: WRITE THE POST
When it comes to the writing process itself, it's first and foremost critical to read the guidelines of the website you'll be published on. The rules and suggestions certainly aren't the same for every site. Some might require you to add images to the post, which is usually a good idea, considering that articles with images get more views. Some, however, might forbid you to include any images and backlinks in the post (yes, even the non-promotional and high-quality ones).
After reading the guidelines, take a look at the website's guest posts once again. While you should always aim for crafting unique, high-quality content, it's okay to determine the length, the tone, and the topic of your post by looking at the other guest posts created for a specific website. Your post needs to blend in nicely, while presenting novel and informative content at the same time. It isn't always easy to craft an in-depth blog, especially when it's limited by length. However, you should always try your best to do so. In most cases, people share content when they find it useful and believe it could help or entertain others in some way.
Remember to target a specific niche of your industry, keep the audience's experience level in mind, and support your statements by linking to reliable sources of information. Don't forget to end your post with a call to action for comments or shares; the more your post gets, the better it is for you. However, before you do that, ensure that comments are enabled on the website you're writing for.
4: CRAFT A NICE, SHORT BIO
Not all blog owners allow you to include any kind of promotional links in the post itself. However, almost every blog allows you to add a short guest bio to your post, and to include a self-promotional link. Many bloggers simply link back to their blogs. It's a great idea if your primary goal is to get good backlinks. However, if the goal is different, pick different links to suit. If you want to increase your social media following, link back to a social platform of your choice, while encouraging readers to follow you. If your goal is to promote a new product or service, link to the landing page or the page related to the item you're promoting.
Once the post is written, the job is done—or so it might seem. Find some time to answer the comments (if there are any) and to thank the blog owner for posting your content. This will help you build good relationships with both the owner and the audience, making it easier to write guest posts for this site and others in the future. Of course, not all business owners have enough time to invest in guest blogging. While the process is beneficial for every brand, it can be quite time-consuming. That's where Yuqo steps in. We offer top-quality, bespoke blog writing services to help you grow your audience, no matter how busy you are. Check out our services today!