L
Language has the power to influence and impact anyone who understands it. With so many languages spoken and written, understanding the depth of language may help preserve those dialects that are lesser-known. Here are 10 international facts about language to pique your interest.
Reading Time:
5
minutes
Language as a means of communication is something many of us take part in without thinking. Conversing with family, friends, or as part of a business presentation, we speak an average of 15,000 words every day. Despite this, the spoken language isn't just something that a scholar or intellect developed overnight. Language, the way we talk, and the words we use are all part of a natural evolutionary process. Even now, language continues to evolve, with the "smiling face" emoji currently featured in the Oxford dictionary.
For many of us, being woken up by the "dawn chorus" is nothing new. Virtually all species use some form of sound to communicate with one another. What makes humans individually unique is our ability to develop those sounds into a series of words that follow a structure, thus providing meaning. The beauty of language is its natural development over time as we associate certain words with an object or action, along with how those words are spoken or heard. Our understanding is then passed on from person to person and generation to generation, resulting in the organic development of language.
As rich and complex as it can be, language—written or spoken—is about expressing ourselves, providing the opportunity to make people laugh, cry, think, or react. Listed below are 10 interesting facts about language, some of which may surprise you.
1. THERE ARE OVER 7,000 SPOKEN LANGUAGES
Many of us will only know a few, but over 7,000 languages exist throughout the world. Over half are variations on an original language. Referred to as dialects, this variation is dependant on factors like the area of a country or cultural influences. Surprisingly, nearly half of all languages don't possess a written form, existing solely as spoken word.
2. THE MOST COMMON LANGUAGE IS…

While English has over 171,000 words in its dictionary and is spoken in numerous countries, Chinese is the most commonly used language, followed by Spanish. However, to be considered fluent in Chinese, you would need to learn roughly 3,000 different symbols and their meanings.
3. THE BIBLE IS THE MOST TRANSLATED BOOK

Despite the popularity of the Harry Potter series, the Bible is the most translated book in the world. Fully translated into 554 languages, there are an additional 2,900 languages that have partially translated the text. The second most translated book (no, still not Harry Potter) is Pinocchio, although it falls some way short of the Bible with only 250 different language translations.
4. OVER 300 LANGUAGES ARE SPOKEN IN THE UNITED STATES
With so many languages being spoken, which one is the official language of the United States? The correct answer is none. During the process of creating laws by the Continental Congress, no official language was chosen, a result of a large number of unique settlers at the time. Since then, diversity remains throughout the United States, which now has the second-highest population of Spanish speakers.
5. THE COUNTRY WITH THE MOST SPOKEN LANGUAGES IS…

If you guessed this one correctly, then you are a true language aficionado. Papua New Guinea has over 800 languages, or 841 to be precise. Of those 841 languages, nearly all are indigenously spoken, with very little immigrant influence. Despite so many languages in one country, the three officially considered are English, Hiri Motu, and Tok Pisin.
---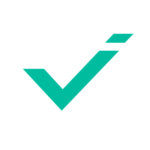 As rich and complex as it can be, language—written or spoken—is about expressing ourselves, providing the opportunity to make people laugh, cry, think, or react.
---
6. KLINGON IS ONE OF 200 FAKE LANGUAGES

Rejoice in the fact that all those years spent learning Klingon were not wasted. In fact, there are over 200 languages that were made up of books, film, or TV. Some other popular fictional languages include Elvish from the Tolkien series of books and Dothraki from the incredibly popular Game of Thrones series.
7. SPOKEN LANGUAGES CAN BECOME EXTINCT

If there is no one to speak a language or record written variations, then it is true—a language can die out. More precisely, it is often dialects that die out, with 241 known to have become extinct already. Of the 7,000 we speak as a planet, 2,400 are in current danger of being lost forever. National Geographic claims one language is lost every two weeks.
8. THE MOST COMMON LETTER IN ENGLISH IS…

Not just English either, "E" is one of the most common letters in Norwegian, Finnish, French, and Italian. E accounts for just over 11% of the letters in the Oxford English Dictionary, with the least frequent letter being "Q". "A" is the second-most-common letter for the majority of European languages.
9. 86% OF PEOPLE USE ASIAN OR EUROPEAN LANGUAGES

Regardless of the vast number of total languages, spoken language is dominated by Asian and European languages, mainly driven by the sheer density of population in these areas and widespread colonisation in recent history. With such an overwhelming majority, it is easy to see how smaller or less commonly used languages start to become extinct.
10. THE ORIGINS OF LANGUAGE DATE BACK TO…

This last fact may be something of a red herring. The precise origins of languages and their first use is a hotly debated topic. There is no confirmed time frame, although linguists consider spoken language to have originated around 100,000 BC. At this time, homo sapiens began to develop larger brain structures and vocal cords similar to our own. Speculation assumes that using sounds to communicate would have occurred during this period, coinciding with physical development.