B
Believe it or not, Black Friday and Cyber Monday present great opportunities for small businesses to rake in the dough. Want to know how to go up against juggernauts like Amazon and Walmart? Check out our history of these notorious shopping dates and view our tips on competing with big business this fall.
Reading Time:
7
minutes
Black Friday and Cyber Monday are two of the biggest names in shopping history, attracting millions of shoppers and generating billions of dollars in sales. But how can small businesses with limited buying power and resources expect to go up against the big guys like Wal-Mart, Target, and Amazon for a piece of the action? In this article, we show you how your small business can still compete against retail giants this Black Friday/Cyber Monday.
THE HISTORY OF BLACK FRIDAY AND CYBER MONDAY

Black Friday and Cyber Monday are marketing terms used to describe two particular dates in the yearly shopping calendar. Black Friday refers to the day after Thanksgiving (the fourth Thursday of November) in the US and unofficially marks the beginning of the holiday shopping season. Cyber Monday, on the other hand, refers to the first Monday after the Thanksgiving holiday. Both Black Friday and Cyber Monday are designed to encourage early consumer investment into the holiday season. Both days are characterized by longer retail hours, special deals, reduced prices, and giveaways. Cyber Monday deals are only available online, whereas Black Friday deals are available in brick-and-mortar retail stores as well.
In 2016, Cyber Monday sales numbers hit a new record, clocking in at over $3.45 billion in US spending in one day. Black Friday online sales hit $3.34 billion. Black Friday has been considered the beginning of the Christmas shopping season since the 1950s in the US. Today, it is regarded as one of the biggest shopping days of the year, but that wasn't always the case. In fact, Black Friday only got crowned the busiest shopping day of the year in 2003. It has kept that title for every year since then, except in 2004.
In 2016, Cyber Monday officially became the biggest day for online shopping in the US. While both Black Friday and Cyber Monday originate in the US, many other countries/regions now also observe these shopping holidays, including Australia, the UK, Canada, Brazil, Chile, Argentina, Germany, The Netherlands, Finland, Portugal, and many more. Both holidays are growing internationally, with Black Friday boasting a whopping 124% growth between 2010 and 2014 in European markets.
Although some countries don't celebrate Black Friday or Cyber Monday, many have their own equivalents. In China, for example, there is Guanggun Jie or "Singles Day." As the name suggests, the day was put in place to help celebrate China's most prized demographic; young singles. Singles Day is much larger than both Black Friday and Cyber Monday combined, raking in $17.8 billion in sales in 2015. Singles Day started as an obscure holiday at the prestigious Nanjing University in 1993. However, it soon spread to other campuses across the nation and has now become the nation's biggest shopping day.
THE BIGGEST PLAYERS

Black Friday, Cyber Monday, and other similar shopping holidays are usually dominated by large companies with serious buying power and an ability to draw in huge amounts of traffic. In the US, Cyber Monday, for example, is dominated by online retail giants like Amazon and eBay. In fact, Amazon even dominates Cyber Monday in foreign markets like the UK. Some other major players in Black Friday and Cyber Monday sales include:
Google
Apple
Walmart
Toys R' Us
Target
Sears
Best Buy
Kmart
SHOULD SMALL BUSINESSES COMPETE IN BLACK FRIDAY/CYBER MONDAY?

Going up against Amazon or Walmart for Black Friday or Cyber Monday sounds pretty scary. But regardless of how saturated and over-competitive these markets might seem, there is no reason your small e-commerce business can't fight for a piece of the pie. It's important to realize that unbelievable promotions aren't unique to large retail chains. Small businesses are just as capable of giving their customers a great deal, and events like Black Friday are a great way to prove it. Here are some of the main reasons your business should compete in Black Friday or Cyber Monday sales this year.
Shoppers Are Ready: If there's one day shoppers are looking forward to, it's Black Friday. This means they're enthusiastic to spend their money, putting you in a unique position to capitalize on their interest.
Competition Is High: We've made it clear that Black Friday is extremely competitive. But that doesn't necessarily have to be a bad thing. In fact, play it smart and find an edge over your competition. You may even discover that the competitiveness of this holiday brings more customers your way than ever before.
It's Perfect For Clearance Sales: Old stock can be a pain to move. If you play your cards right, Black Friday might double-up as the perfect time to unload your old inventory at discount prices and prepare your shelves for next season's stock.
The Stakes Are High: On days like Black Friday and Cyber Monday, the potential to attract traffic to your store or website is huge. Some smart marketing combined with great deals might get you a bigger share of traffic than you anticipated.
Expand Your Customer Base: Black Friday and Cyber Monday provide businesses with a unique chance to expand their clientele. Make sure you use these days to attract new customers and build a relationship with them even after the sale date.
HOW SMALL BUSINESSES CAN COMPETE IN BLACK FRIDAY/CYBER MONDAY

You know all about the potential of Black Friday and Cyber Monday. So how do you go about competing in the biggest sales events of the year? Below are some of our favourite tips for small businesses looking to compete in Black Friday, Cyber Monday, or similar shopping events. If you like this post, remember to share it via your social channels and contact us for more marketing tips for your small business.
1. START EARLY
If you're ready to compete with big-name retailers like Walmart and Amazon on Black Friday, you better start preparing early. Remember, Black Friday and Cyber Monday are the biggest sales holidays of the year and you can bet your bottom dollar that even the big guys are preparing early. So you need to do the same. A great way to start preparing for Black Friday and Cyber Monday is to go over your data from last year's sales. Make sure to track what kind of content, products, and keywords you were targeting and where you found the best results. Then use that data to start developing this year's strategy for the upcoming sales.
2. USE E-MAIL
According to Forbes, e-mail marketing was responsible for 24% of holiday sales in 2014. And while it might seem like e-mail marketing is losing its share of the spotlight to mainstream social channels, it's not. In fact, 2012 data from Monetate, a global leader in personalization software, shows that e-mail generates higher conversion rates (4.24%) than search (2.49%) and social (0.59%). However, don't expect that you're going to be the only company trying to snag up customers with an e-mail campaign. Chances are many other retailers will be fishing for buyers alongside you, so you'll need to make sure you spend extra time crafting e-mails that stand out from the crowd. Some ways to do this include:
Being concise
Accentuating CTAs and discounts
Using strong visuals
Creating urgency
Extending your sale hours
3. OPTIMISE FOR MOBILE
Just one day before Black Friday in 2015, Target confessed that over 60% of its sales came from mobile platforms. According to data provided by Google Analytics, 34% of online purchases now occur on mobile devices. Mobile is one of the biggest platforms for shopping and research. Hence, if you want to be competitive on Black Friday or Cyber Monday, you'll need to ensure your content is optimized across all platforms. From your blog posts right down to your homepage, every piece of your online presence should be completely optimized for the mobile/tablet browsing experience to maximize your reach.
---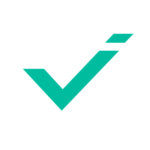 If you want to be competitive on Black Friday or Cyber Monday, you'll need to ensure your content is optimized across all platforms.
---
4. EXTEND YOUR SALE HOURS
Black Friday sales typically start at specific times. However, a bunch of retailers have announced earlier or longer-running sales in order to build an edge over their competitors. And there's no reason you can't do the same. By extending your sales hours, you're able to capitalize on the buildup and hype around Black Friday and Cyber Monday before your competitors. Plus, you may also be able to attract those visitors who want to avoid the chaos of these two shopping dates, or simply want to get in early to avoid missing out on sales. Running your sale longer than your competitors provides you with similar benefits. Either way, extending your sales hours is a great way to market your products and deals early on and gain competitive leverage.
5. SELL VIA ONLINE MARKETPLACES
We've already explained how online retailers like Amazon and eBay dominate the shopping holidays. But what if we told you could join them, rather than compete against them? By selling your products via these online marketplaces, you have the potential of sharing the huge amount of customers they already attract on days like Black Friday and Cyber Monday. For best results, you'll want to make sure you're a highly-ranked retailer on both platforms well before the actual date of the sales. This allows you to build trust among your customers.
6. BE PROUD TO BE SMALL!
Last but not least, one of the biggest advantages of being a small business on Black Friday is, well, being a small business. Shopping trends are changing and customers are beginning to pay extra attention to where they're sourcing their products. In turn, many customers are turning away from big-name box stores and looking for local retailers for alternatives. As a small business, it's important to realize this potential and use it to your advantage as you go toe-to-toe this Black Friday/Cyber Monday. Good luck!