B
Black Friday and Cyber Monday are two of the busiest shopping days of the year worldwide. But if you want to benefit from them, you need to not only come up with some great deals and discounts, but also track their effectiveness properly. Google Analytics can help you with that.
Did you know that Black Friday is considered the busiest shopping day in the US? In fact, 30% of annual retail sales occur between Black Friday and Christmas. The situation with Black Friday in the UK is a bit different, yet still impressive. Black Friday, along with Cyber Monday, were first popularised in the UK just six short years ago. By now, however, these two shopping events have firmly cemented themselves into the UK retail calendar. In 2016, over 75% of retailers offered promotions of some kind in-store and online. Last year, even more companies followed suit.
Given these impressive figures, it's no wonder that more and more companies are looking to come up with successful campaigns to take advantage of these two events. If your business or brand falls into this camp, you'll need to figure out a way to effectively measure your success so you can see what's working and what's not. We're here to help you learn exactly how to do that.
MEASURING BLACK FRIDAY AND CYBER MONDAY SUCCESS WITH GOOGLE ANALYTICS

Google Analytics is one of the most basic yet effective tools to measure the success of all your campaigns, Black Friday and Cyber Monday included. Mastering this tool is easy. However, before you start measuring, you'll need to know what exactly you want to measure.
1. DECIDE WHAT YOU WANT TO MEASURE
What is the primary goal of your campaign? Do you want to make more sales, or are e-mail signups more important to your business at the moment? Do you plan on doing something extra to drive attention to your Black Friday and Cyber Monday campaigns—like creating a pop-up, or dedicated newsletters for each event? Figuring out your goals will help you understand not only which things you need to measure in the first place, but also whether they can be measured or not. After this, you can come up with a measurement plan. A proper measurement plan includes:
Your primary business objective for this year's Black Friday and Cyber Monday campaigns
The strategies of this business objective
The KPI (Key Performance Indicators) and targets for them
The segments you want to measure
This might sound tricky for those who have never attempted to do this before. However, learning how to craft measuring plans will help you a lot in the current year, and will provide you with useful data to improve your business metrics for year over year growth. This tutorial will help you create a proper measurement plan.
2. MEASURE HOW MANY PEOPLE TAKE ACTION
If you sell online and don't have clear sales statistics yet, setting up Ecommerce Tracking with Google Analytics could make a great difference for your business. This will allow you to see reports on sales along with the money you make from these sales. After you do so, you can go even further and set up a goal, which allows you to track specific actions made by users. This way, you'll be able to track how many people make a purchase, sign up for an e-mail list, etc. This will also allow you to differentiate your website traffic while seeing the number of people who took action in each segment.
This is particularly effective as a tool to measure the progress of your Black Friday and Cyber Monday campaigns with each passing year. User actions say a lot about what works for your brand and what doesn't, and Google Analytics makes this a possibility. For these two shopping events specifically, we recommend tracking shopping behaviour, checkout behaviour, and so on, even before you launch Black Friday and Cyber Monday sales themselves. This way, you'll be able to compare customer behaviour before, during, and after the campaigns, understanding whether they were successful or not.
---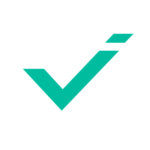 Google Analytics is one of the most basic yet effective tools to measure the success of all your campaigns, Black Friday and Cyber Monday included.
---
3. ADD FUNNELS TO YOUR GOALS
We've already emphasised that setting specific goals for Black Friday and Cyber Monday could help you measure their effectiveness better. However, if you add funnels to your goals, this will improve them even more. What is a funnel exactly? It's the whole process people go through to achieve something, be it signing up for your newsletter or purchasing one of your products. When you create a funnel, you think about the steps users need to take to achieve a specific goal—the fewer the better, of course. Here's how you can do that. Once you've set up a goal with a funnel, you become able to track this goal with the help of the Funnel Visualisation tool to understand it better.
A goal with a funnel is often vital for the checkout process, as it helps to calculate a goal conversion rate for the entire checkout. It also shows you where people drop off in the funnel, making it easier to improve the process or to fix something. Unfortunately, many online businesses experience technical issues during peak sales periods like Black Friday and Cyber Monday. Data collected with the help of a goal with a funnel is often one of the easiest ways to spot these issues and to fix them. For instance, if you see a sudden drop-off at some point in the funnel, this might be a sign that something's wrong—maybe payments don't work or something else has happened. You'll be able to spot this more quickly and fix it to suit.
4. CHECK STATISTICS DURING BLACK FRIDAY AND CYBER MONDAY
Even if you're all set up on Google Analytics, it's still best to keep an eye on the stats during the sales themselves. This could also help you spot and fix any issues that appear, which is especially vital when your website is big and operates in many countries.
For instance, a sudden drop in users on your website might indicate that the site is down (or at least down in some countries). If you check the cart's URL and see many users there but don't get many sales coming in, this might be a sign that the checkout isn't working properly. If no one clicks on a banner or comes from your newsletter, a broken image or a broken link might be the issue here.
Keep in mind that launching great Black Friday and Cyber Monday campaigns is just half of the job. You also need to ensure that they work well, which could be a challenge as these sales are massive and attract lots of people. So preparing yourself to react to some tech issues might be the wise thing here, and Google Analytics can help you with that as well.
WHY NOT USE GOOGLE ANALYTICS DURING BLACK FRIDAY CAMPAIGNS?

You can go through Black Friday and Cyber Monday without tracking the data. However, if you want to make these sales as effective as they can be in the future, you need data to measure your effectiveness and see how everything turns out. Therefore, we do recommend using Google Analytics for these campaigns, and hope that these tips help you out a lot!