T
The gifts don't stop at Christmas. Shoppers have already bought gifts for each other, and now they want to treat themselves. Learn how to market for Boxing Day so your e-commerce business can reap the benefits of this post-Christmas holiday.
December is a busy time of year for e-commerce companies and marketers of every kind. Shoppers go into overdrive on Black Friday and Cyber Monday, and the build-up to Christmas sees a huge surge in spending. What was once a time of humble festivities has now evolved into a billion-dollar industry. These events take place in most Western countries, but businesses in the United Kingdom have another holiday to prepare for: Boxing Day.
ORIGINS AND MODERN CONTEXT OF BOXING DAY

Boxing Day is celebrated the day after Christmas on the 26th of December. The origins of the holiday aren't completely understood. However, it's believed that it has something to do with the practice of "boxing". We're not talking physical violence here. In this context, boxing was a seventeenth-century way of giving somebody a gift. Traditionally, tradesmen and servants in the UK were given a gift contained in a box for their work throughout the year. Much like Christmas, Boxing Day has morphed into a modern festival that revolves around feasts, fun, and sales!
The holiday is one of the biggest spending days of the year as shoppers embrace Boxing Day sales. Consumers hit the streets en masse as large high street stores slash their prices by as much as 90%. To give you an idea of just how much people spend, the UK splurged a gigantic £8.8 million per minute on Boxing Day 2018.
However, footfall has been declining for three consecutive years. It's clear that many shoppers are opting to take advantage of online sales and make purchases from the comfort of their own home. While this isn't great news for shop owners, it's ideal for e-commerce companies. More and more consumers are favouring the ease of online shopping. It enables them to browse multiple shops in an instant and provides shelter from the winter chill of the high street.
---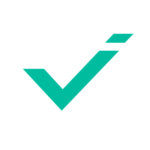 Much like Christmas, Boxing Day has morphed into a modern festival that revolves around feasts, fun, and sales!
---
4 BOXING DAY TIPS FOR E-COMMERCE BUSINESSES

Boxing Day sales are a fantastic opportunity for e-commerce businesses in the United Kingdom. The traditional holiday has even started to expand throughout other commonwealth and European nations. In this article, we'll cover some vital tips to consider to ensure you maximise the potential of this festive day.
PREPARATION IS KEY
As an e-commerce business, you're going to be up against a lot of competition in December. Of course, you'll have your own Black Friday and Cyber Monday sales. If you want your Boxing Day sale to pop, you're going to need to make people aware of it. Send out emails and stimulate your target market with social media posts. Let them know during late November why they should go easy on Black Friday and save some money for your unmissable Boxing Day sale!
Need help writing excellent emails? Learn more here.
ADDRESS TO IMPRESS
Emailing sometimes isn't enough. Every business out there is targeting its customers' inboxes. Your email needs to stand out to gain attention, let alone be opened. It's critical to come up with an urgent and tempting subject line. This is the piece of text that your customers will read when scrolling through their inbox. Ensure your subject line is relevant and striking. It needs to touch upon the topic of Boxing Day and make customers aware of your sale. Spend time crafting copy that will punch through the rest of their email clutter. Here are a couple of examples:
"BOXING DAY FLASH SALE — BUY WITHIN 24 HOURS"
"Don't miss out on 40% savings. BUY NOW"
CREATE MOMENTUM WITH A FLASH SALE
Nothing gets consumers clicking faster than a flash sale—especially if it features some of your premium products. Put simply; a flash sale is a discount that lasts only for a short period of time. It takes advantage of a sense of urgency that can prompt consumers to make an impulse buy. Flash sales can be extremely handy when looking to offload excess inventory. If you apply this technique to some of your premium products, it's bound to get your stock moving off the shelves.
The key to a successful flash sale is getting your offer seen. Extended social media campaigns beforehand can help generate hype in the weeks or months preceding. In contrast, taking your customer base by surprise will stoke urgency and encourage impulse buys. Even if you launch the announcement last second, you can still promote products beforehand without referencing the upcoming sale. This will help to boost interest without giving the game away.
GIVE THEM WHAT THEY WANT
Christmas shopping is risky business. Some people might hint at what they want, but buyers can never be too sure. While shoppers might get it right sometimes, it's not always possible. Your Boxing Day sale can serve as a second chance. Tempt customers in by offering them what they really want. After buying so many people so many gifts, shoppers are more likely to treat themselves on Boxing Day. After a month of thinking about others, they switch to paying themselves some attention. Help your buyers to help themselves. Utilise terms such as "self-care" and "you time" to show customers you're ready to help them treat themselves and unwind.
Boxing Day is yet another excellent opportunity for e-commerce businesses to stand out from the crowd with some tailored campaigns. After all, your year doesn't end on Christmas! Make sure to leverage every viable opportunity to grow your customer base and increase conversions.