K
Keep reading to discover nine essential tools content creators shouldn't be without. Not only will they help you find trending topics and keywords, but they'll ensure readers keep coming back for more.
Reading Time:
6
minutes
As a content writer, editor, or marketer, you'll eventually face new challenges; ones that surpass writing skill or subject knowledge. One of the most common challenges is creating content readers actually find interesting.
The concept of trending topics and keywords is invaluable to anyone involved in content creation, as it will give you an idea of what readers are truly interested in—in real-time. However, it isn't always straightforward knowing where to look for trending topics, or, more importantly, how to predict trends before they happen.
In this article, we'll introduce a series of essential tools all with one simple goal in mind—helping you find trending topics and keywords that will generate traffic. Combining those topics with the right title and relevant keywords is a sure-fire way to garner more clicks.
1. GOOGLE TRENDS

Google Trends is a highly customisable search tool offering country-based trend searches as well as a topic-based trend search. Given that these trends are based on Google searches, one may dare to say they're quite relevant!
You can use this tool to find the most googled, trending topics and keywords—including those on YouTube. This is the most encompassing and straightforward solution for uncovering trends.
Another beneficial aspect of Google Trends is its "related queries" and "real-time search trends". The latter provides data on trending topics and keywords over the last 24 hours; so, provided you can generate content fast enough, it's an excellent way to "beat the algorithm" to a top ten ranking. For most assignments, writers needn't look much further than Google Trends.
2. TRENDING REDDITS

Googling relevant information has become increasingly difficult, with almost every topic cluttered with content, or worse—ads. Reddit offers a fast and elegant solution to the quest for meaningful trending topics and keywords. After all, they don't call it the front page of the internet for nothing.
Reddit's straightforward forum concept has undoubtedly gone a long way. Simply entering the main site gives you a good insight into what is currently popular based on what receives the most upvotes. However, dig a little deeper and you'll find Trending Reddits, a subreddit that shows you the most popular Reddits and their metrics.
Also, don't forget to follow subreddits relevant to your industry. If you see the same questions or themes coming up time and time again, use them to create engaging and sought after content. Failing that, Reddit is a fantastic source of viral content, and who doesn't love laughing at the same video or picture over and over again?
3. TWITTER

Just like Facebook, Twitter needs little introduction. It's a great tool to see what's currently trending, especially if your target audience is active and tweeting. And, when you combine those tweets with the hashtag tab to search for specific topics, trending content is a mere click away.
Aside from the obvious trending tabs, it's also worth spending five minutes scrolling through your Twitter feed and looking at the top replies and retweets relevant to your industry. You'll quickly notice common themes, and it's a great way to get ahead of the curve. Who said you couldn't be the one setting the trends?
4. BUZZFEED

People tend to have a love-hate relationship with Buzzfeed, but, regardless of your views, the site has proven that trending content is successful. Buzzfeed is awash with quizzes, videos, celebrity news, and more. While pop culture news may not always be relevant, there is some merit in looking through the top-performing articles.
Buzzfeed has perfected the art of formatting and readability. Spend a few minutes reading any of their articles, and you'll quickly notice how they use videos, images, and information from news sites to add authority to their content. For writers, it's a valuable lesson in how to engage readers with list-type content.
---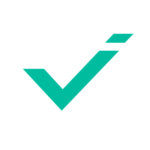 The concept of trending topics and keywords is invaluable to anyone involved in content creation, as it will give you an idea of what readers are truly interested in—in real-time.
---
5. EXPLODING TOPICS

Exploding Topics helps unearth "rapidly growing topics before they take off". Forget catchy titles and viral TikTok videos, Exploding Topics presents trending keywords across categories including beauty, health, gaming, sport, technology, and travel—all in a simple, clearly presented format.
Or, if there is a particular topic your readers are interested in, try the search function to see just how popular it really is. Exploding Topics presents up to five years worth of searches and growth data. They also provide related topics with equal levels of interest, so spending just a few minutes exploring the site is bound to highlight some traffic-generating topics.
6. ANSWER THE PUBLIC

You'll need to have a rough idea of the topic you're interested in, but Answer the Public is a fantastic tool for fine-tuning reader intent. What it does is take the most asked questions directly from Google. Then, by typing keywords you're interested in, it'll give you dozens of search queries related to that topic.
Best of all, Answer the Public visualises the questions, providing a colour-coded ranking, while their alert system lets you know if reader intent changes. The tool works best with 1–2 keywords, but as long as you know where to start, you can quickly generate content that readers are actively searching.
7. GOOGLE NGRAM VIEWER

As a part of Google Books, Google digitised a large amount of world literature. What came from that is a fun tool called the Ngram Viewer, which allows you to search through that literature to see how certain words or phrases have trended over time. To learn more advanced uses of the Ngram Viewer, check out their info site.
The Ngram Viewer is not entirely relevant as a trend checker, but it's so fun and insightful that we had to include it. If Google Ngram does prove an invaluable tool for your industry, try combining it with Google Scholar. Using both tools together is an excellent way to see which field-specific terms are relevant.
8. QUORA

Quora is one of those sites everyone knows about but doesn't really use. But, for content creators, it's a gold mine of trending topics and keywords. Pick the topics you're interested in and some "Spaces" to get you started. Then, it's merely a case of looking through the "Answers" tab. Remember, all of the topics here are questions from potential readers, so each query is a prime candidate for long-form blogs.
One of the most significant benefits is, the more you establish yourself on Quora, the higher the likelihood you'll receive answer requests. Take the time to help others out with your subject expertise, and they will quite literally send you content ideas every time they request an answer.
Quora may not be as beneficial from the outset compared to the other tools on our list, but with a small investment of time, it's fantastic for generating a steady stream of trending topics and keywords to write about.
9. HUBSPOT BLOG TOPIC GENERATOR

The concept of Hubspot Blog Topic Generator is similar to that of Answer the Public—you'll need a few keywords to get started, but this versatile tool does the rest. Enter up to five nouns, and the Blog Topic Generator suggests five content ideas.
For example, entering "Playstation 5", "Spiderman", and "Spaghetti" returned possible blog ideas including:
This Week's Top Stories About Spider-Man
Playstation 5: Expectations vs Reality
The Next Big Thing in Spaghetti
While we're not entirely sure if there will ever be the next big thing in spaghetti, you get the idea. Hubspot Blog Topic Generator doesn't pull the topics directly from Google like some of the other tools on our list, but it's still useful for combating a lack of inspiration. And, you never know, one of their suggestions might be the next big trending topic.
There you have it—nine tools any content creator can use to help generate click-worthy content. Find the ones best suited to your industry and needs, get to know their functionality, and the content should take care of itself!