I
In this article, we discuss different types of content that attract natural backlinks. If you want to boost site traffic or give your content more credibility, you should make use of this important pillar of SEO.
Link building is one of the most important goals of content creation. It represents one of many ways to boost the performance of a website, as it helps Google assess the quality of a page. But, different types of links exist, some of which are bad and some that are good. In this article, we will focus specifically on natural backlinks and natural link building as a cornerstone of SEO.
Over the course of this article, we will discuss what exactly natural backlinks are, the benefits they have over other link types, and different types of content that attract natural backlinks.
WHAT ARE NATURAL BACKLINKS?

First, it is important to get an idea of what a natural backlink actually is. Put simply, natural backlinks are the opposite of bought or unnatural links. They are acquired organically because they are related to the topic of your content, and thus are more relevant to the Google algorithm.
You can tell if a link is natural or bought by looking at the URL. If it shows no tracking parameters, the link is not paid for and no monetization tools or third-party services are active. If a link meets these criteria, it can be considered natural.
So, if your post attracts a lot of natural backlinks, it is usually a sign that your content is of high quality. Typically, these links are full of useful information, offering more value for your content as a consequence. One could say that natural backlinks are more about quality than quantity.
THE IDEAL CONTENT FOR ATTRACTING NATURAL BACKLINKS
But, what kind of content is ideal for attracting natural backlinks? Before we get a bit more specific, it is important to keep in mind that, in the most general sense, people will always link to resources that are helpful to their readers. As you will see, the goal is to set your content apart from others and make it unique—and valuable.
Let's break it down:
Your post should be something that people are enthusiastic to share with their friends on social media.
Connect with your audience on an emotional level. By that, we mean not only providing facts but stories. Aim for an emotional reaction; make your readers laugh, cry, or whatever is appropriate for your post.
Provide a solution to a problem that has none. If you've got the answers, people will link to them.
Explore a new perspective on a specific topic.
Explain complicated concepts in an easy-to-understand way. The most relevant ideas are useless if you can't get them across.
Promote your posts. If you want people to find your content and link to it, this should be a no-brainer.
THE BENEFITS OF NATURAL BACKLINKS
If you keep the above in mind when creating content, you should have no problem acquiring natural links that enrich your post. As more reputable sources link to your piece, the benefits of natural link building should become apparent:
Increased site traffic: The more readers linked to your page, the more traffic you have.
Better social media presence: Especially if you use graphics and videos (more on this later), people are more likely to share a link to your site on their social media accounts.
Loyal followers: When people cite your content regularly, you will gain a good reputation. Eventually, you will be seen as an expert in your field/niche.
TYPES OF CONTENT THAT ATTRACT NATURAL BACKLINKS

Now that you have an idea of natural link building as a powerful tool for pushing your content, it is time to explore the most fruitful types of content for the job.
LIST POSTS
List posts are not only the most shareable but also one of the most popular types of content. Readers love them because they are easily scannable and, ideally, inspire curiosity on a certain topic or item. Usually, these are long, in-depth lists that cover a lot of ground, and thus present many viable opportunities for natural backlinks.
GUIDES
A well-written guide can attract lots of natural links and drive a lot of traffic to your site, which is, of course, the objective. But creating one is no easy task—guides normally consist of thousands of words, so a lot of research and writing goes into their creation.
On top of that, your guide needs to be unique and offer something your competitors' guides don't. If you are looking to assemble a guide, your goal should always be to write the "ultimate guide"; i.e., you should provide everything the reader needs to become versed in the subject, all in one place.
INFOGRAPHICS
Currently, infographics are the most viral type of content. This means they can attract many high-quality links if successful. Infographics display information in a visually appealing way, are easy to share, and—in contrast to the above-mentioned content types—are not hard to create. There are plenty of apps that can help you create highly shareable infographics in just a few clicks.
COLLABORATIONS
Collaborations with other people/brands in your niche can be very beneficial for both sides. For example, an influencer can be a valuable person to work with as they usually have a big audience and a loyal following. But contracting an influencer to promote your brand isn't the only option. Other possible forms of cooperation include: conducting an interview, running experiments, carrying out a study, or working together on essentially any kind of project. You could even collaborate with one of your loyal readers if applicable.
COMMUNITY-ORIENTED CONTENT
To attract high-quality natural links, it is beneficial to connect with your community. How does one achieve this? By creating content your peers actually find valuable. Create something that all the readers, small bloggers, influencers, and hobbyists in your niche care about, and they will thank you by citing your content over and over again. As mentioned above, offering a solution to a complex issue is a great way to gain the respect of your community.
---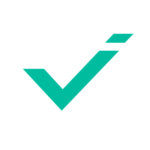 Natural backlinks are acquired organically because they are related to the topic of your content, and thus are more relevant to the Google algorithm.
---
TOOLS FOR YOUR AUDIENCE
Creating specific tools for your target audience is very useful for natural link building. If you invest in a tool that doesn't exist in your industry, or that does its job better than an established one, there's really no reason you shouldn't get quality backlinks. These tools are special because they are rare. They have great value for your website, but can also prove expensive to implement. For example, hiring someone to create such a tool, or paying for the associated software, can be quite an investment.
VIRAL VIDEOS
Videos are still a form of content. Don't think of the bad commercials on TV—if they manage to get in some humour and are smart, certain types of videos can go viral. You can even translate written forms of content into videos, like tutorials or reviews. These kinds of videos are particularly big on video platforms like YouTube. But you have to have the budget; otherwise making viral videos is just too expensive for most content creators.
HIGH-QUALITY IMAGES
With all the different types of content available today, it may surprise you that custom, high-quality images are more in-demand than ever before. But they have to be free to get backlinked. Although images are one of the oldest types of content, they can still attract natural backlinks (if they are well-made and of high quality).
If you are a blogger, you know how hard it is to find custom, free images for your content. You can even take this a step further and create images for statistics, like mini-infographics, and thus combine two types of content.
STATISTICS
Speaking of which, bloggers absolutely love statistics and are always in search of stats they can link to their posts. However, keep in mind that statistics are most effective when employing your own research. If you conduct your own surveys or data analysis, for example, people will find them more valuable. But, when used the right way, this powerful form of content can attract hundreds of natural links.
IS NATURAL BACKLINKING WORTH THE EFFORT?

As you can see, implementing different types of content to attract natural links is definitely worth the effort. But not all types of content work equally well for every niche. You have to experiment a bit and see which forms perform best for your brand. Try them out and evaluate their cost-benefit ratio to see which ones attract the most links and make the most sense for your line of work.
That being said, it is still important that you create content worth linking to, like a solid article. Without high-quality, substantial posts, the anticipated natural links will elude you. Luckily, we have plenty of useful and creative content types at hand that can help us build a dense network of natural links around our content. Have fun experimenting with them!