I
If you run an e-commerce business, we imagine you want to take full advantage of the busy holiday season. Success is within reach, but you have to know what you want to sell and how to market those products. As we go along, we'll walk you through strategies that will net you lots of holiday customers.
Every holiday season, e-commerce businesses gear up for heightened site traffic, increased sales, and non-stop shipping. If there's anything more stressful than getting busy, it's not being busy at all. After all, it's an opportunity to make back what you might have lost during the year, and earn a healthy profit on top of that. Considering that, you'd be wise to give some of our holiday marketing ideas a shot. We'll show you how below!
BEST HOLIDAY MARKETING IDEAS FOR E-COMMERCE COMPANIES

Since people buy things during Black Friday all the way through to the new year more than any other time of year, why not double down on your marketing efforts with these holiday marketing ideas? There are several tried and true holiday marketing ideas that e-commerce businesses (and other companies) exploit to boost their profile and products during the holidays, and we'll be sure to walk you through them all.
OPTIMISE YOUR WEBSITE AND MOBILE PRESENCE
Before doing anything else, you'll want to make sure your online presence is optimised for user-friendliness.
Ask staff members to visit the website on their phones and laptops, checking for any bugs that could arise when browsing or shopping. Once you clean those out, figure out how you can build upon what you already have, or restructure to enhance the user experience. You'll also want to get an unbiased perspective from people outside of work, if possible.
In turn, it might be nice to decorate your site for the holidays! The web designers should be very careful about the changes they make, though, as a slip in the code could leave you with an awkward-looking site at best and a dysfunctional one at worst.
CONSIDER WHICH PRODUCTS TO PROMOTE
Once you've got your website in working order, it's time for you to think about what products you'll be showcasing during the holidays. Now, we can't get too specific about what a holiday-ready product might look like for your business, but certain product categories are more successful than others during the gift-giving season.
For instance, many people will buy their loved ones electronic devices like cell phones, laptops, TVs, video game systems (along with the games themselves), and similar devices. These can be quite expensive, but they also last a long time and give the receiver plenty of good times, so people will typically save up throughout the year to buy them in time for Christmas.
Fashionable clothing also flies off the shelves, especially considering many brands will kick off their sales around Black Friday and keep them going until Christmas is over, if not until New Year's Day. That also goes for shoes, glasses, jewellery, and the like.
However, you may have a harder time selling basic apparel, such as white t-shirts, socks, and underwear, unless these items are marketed as a holiday novelty (and designed as such). You may also struggle to capitalise on the holiday season if your products are too large to be wrapped as a present, although there's a clear exception if you sell cars, which are another common (albeit much more expensive) Christmas gift.
SLASH PRICES ON CERTAIN PRODUCTS
Cutting the price on your most premium, desirable products can be an excellent way to help your customers enjoy the holidays.
They may have had eyes on a certain item all year, and probably saved money for it, so imagine how happy they'd be to see its price decrease by 30% during the holidays! Not only will the urgency of the deal get them to buy faster, but the money saved means they'll enjoy the product more, leading to potential future purchases.
Beyond that, why not give your customers a gift? They'll appreciate you for it in the long-run, and you'll sit comfortably knowing more people are using and enjoying your products.
LET PEOPLE KNOW ON SOCIAL MEDIA
Once you figure out which products you're going to promote and put on sale, it's time for you to hop onto social media and tell your followers about it!
Now, that's obviously a bit vague, but the specifics will depend on your usual social media strategy and platforms. Do your followers expect posts hinting at what's to come? Or do they prefer detailed breakdowns of what deals they'll have access to? You'll have to read your customer base to make the best possible moves here.
For example, a brand like Coca-Cola doesn't have to advertise a sale on their soda. Rather, they just have to make it clear that they appreciate family, love, and the Christmas spirit as much as their customers do. Their product is straightforward and not really related to the holidays by design, so they focus on their persona and let that sell the product in turn.
A different company, like a small clothing brand for example, might prioritise clearly showcasing their offerings via photos, videos, and the like, as opposed to focusing on holiday-themed marketing content. So, rather than detailing why someone would want the clothes for Christmas, the focus might be on the exclusivity of the items or the price.
The best you can hope for, of course, is one of your posts going viral, or getting a lot of engagement and traction amongst your customer base and beyond. You'll need to either have some creative holiday marketing ideas, amazing content or a mind-blowing product to achieve widespread exposure, but it's certainly not impossible!
UTILISE HASHTAGS WHERE APPLICABLE
In that same vein, it's also worth considering whether you should utilise hashtags in your holiday marketing posts.
See, when they work well, they can serve very well in starting conversations and getting the word out about your company. If done poorly, however, they can look awkward and give people the impression that you're out of touch while trying to be "hip". Worse still, it can make your posts look like spam.
Today, proper hashtag use is all about relevance. Whereas five years ago posts used to be littered with ten or more hashtags of varying applicability, today's social media landscape sees more success with a few carefully designed hashtags with the power to really start or elevate a conversation.
This means capitalising on hashtags with consistently high engagement during the holidays or forging your own path with a branded hashtag or series of hashtags that encourage your followers to participate (perhaps even with an incentive or reward of some kind).
In other words, unless you have a plan for your hashtags, don't bother using them at all.
---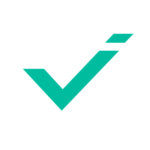 Since people buy things during Black Friday all the way through to the new year more than any other time of year, why not double down on your marketing efforts with these holiday marketing ideas?
---
KEEP YOUR EMAIL LIST UPDATED
Now, as popular as it is, not everyone is on social media, and many will only receive updates about your company if they receive an email describing your products and deals. In other words, email marketing is far from dead and should definitely be included in your holiday marketing ideas list. Consider sending out another update to your regular list, but make sure you prepare some especially elaborate messages for each of the main holidays.
For example, you could compose a letter thanking customers for their support, or give your subscriber list a special promo code for extra discounts on your most desired products. You could even offer them some special blog content or access to products that are exclusive to mailing list subscribers. With that opportunity, you'll be rewarding them for their commitment to your brand, and they'll be much more likely to act upon the deal you're offering.
CREATE RELEVANT VIDEO AND BLOG CONTENT
This step of our holiday marketing ideas list is a bit more time-intensive, but you'll quickly notice the benefits of a professionally structured, shot, and edited video showcasing your message as a brand. Your products don't even have to be too heavily featured! Just showcase the spirit of the holiday season and the philosophy of your brand, and you'll be sure to get eyes on your business.
While your video team is taking care of that, you can have your content writers put together some blog posts that showcase the products you're promoting, along with any other relevant info your potential customers might benefit from. If you can prove yourself to be an authority on your industry topics, you'll be much more likely to earn the trust and patronage of your readership.
CUT SHIPPING COSTS
Even if someone goes all the way from watching your holiday video to visiting your site and adding products to their cart, high shipping costs could annoy them enough to cancel the entire transaction, or at least buy less than they wanted. So, to sweeten the deal, it could be wise to cut down your shipping costs—or even offer free shipping deals depending on how much customers spend—during the holiday season.
Yes, it'll lead to you making slightly less money per interaction, but you'll make far more in the long-run, as people will be more encouraged to go through with the purchase they originally wanted to make. Who knows? It may even convince them to buy even more later on!
OFFER FASTER SHIPPING IF POSSIBLE
Discounted or free shipping, however, won't do you any good if the products won't get to people's houses before Christmas. Even if they're shopping earlier in the holiday season, a product that takes 2+ weeks to arrive won't be as appealing as one that only takes five days.
You'll be limited by your shipping budget and methods here, so faster shipping may sometimes not be possible. In that situation, however, you could also consider offering detailed tracking to give your customers peace of mind while waiting for their products. In turn, if you offer customer support over the phone, make sure you can discuss the shipping process and answer any other relevant questions customers may have.
ENSURE BEST POSSIBLE TIMING
Lastly, as you prepare all of these holiday marketing ideas, consider that good timing is near-essential to succeeding during the holiday season. If you promote your holiday deals too early, for instance, people may forget about them by the time they start buying things. If you promote too late, they might have already bought everything they wanted before then.
This timing will depend on how long shipping usually takes, the nature of your products, etc., but it's key to plan at least a few months in advance, if not a whole year before. It may seem like a lot of preparation, but it'll all be worth it when your products end up under Christmas trees all over the world. Hopefully, you already have a social media marketing calendar and a draft list of holiday marketing ideas prepared so you don't feel frazzled as each holiday or special event approaches.
CASE STUDIES

To cap things off our holiday marketing ideas article, we'll show you a few case studies where companies dialled their holiday marketing down to a science.
SAMSUNG GALAXY UNWRAPS THE FEELS
Samsung dealt with its share of controversy surrounding their Galaxy S7, but they managed to rise above it with an excellent holiday ad that showcased the device's ability to offer virtual reality experiences.
In the campaign, called Unwrap The Feels, they show us all sorts of families gathered in their living rooms as they watch someone open up their new pair of Samsung VR goggles. As they embark on their virtual reality experience, their loved ones watch with fascination, and we see the wearer light up with wonder and shock as they encounter the new technology.
We don't see what they're seeing, and that's because this isn't meant to showcase the phone, the goggles, or even the company itself. It's meant to showcase love, togetherness, and the joy of diving into new experiences with the people we hold dear. Perpetuating the importance of family bonding over the tech itself, Samsung was able to earn some respect and trust in turn.
REI HEADS OUTSIDE
Sometimes, the best way to sell is to sell nothing at all (for a day, at least).
While most stores have their staff working harder than ever to cater to customers on Black Friday, REI, an outdoor supplies giant, decided to take the opposite approach. See, that day, they gave all their retail, corporate, and distribution employees the day off, and invited their customers to join them and go outside!
They told people to go on hikes, climb, etc., and post photos of their excursions on Instagram with the hashtag #OptOutside. They were even joined by a partner company, Outdoor Research, who donated $10 to charity for every Instagram post that included both #OptOutside and #OutdoorResearch.
Does this mean they lose out on typical Black Friday sales? Sure, but giving everyone the day off to enjoy nature is perfectly on-brand, and both customers and staff end up appreciating the decision to opt-out of consumerist hype. Then, when they open up the next day, customers are that much more excited to support the business.
HOTELTONIGHT HELPS YOU DEAL WITH RELATIVES
Most of us love our families, but HotelTonight knows that not many of us like staying at their houses during the holidays.
Playing off that, they decided to showcase their offerings of last-minute hotel bookings with pictures of stereotypically silly grandmas and aunts, describing their less lovable quirks, and inviting potential customers to "visit, not stay" at their relative's houses.
While it could be considered controversial to poke fun at family during the holidays, we all have those weird relatives, and HotelTonight found a fun way to talk about it while showcasing their attributes and personality as a brand.