I
It's no secret that more and more people are trying to make money online, especially during the pandemic. Running a successful online business requires effort and time, but is also very rewarding. Continue reading for our top practical tips and start planning your business today!
Despite the competition and other hardships, you still have a viable opportunity to create an online business venture that can give you financial independence. This article covers the steps you need to take if you want to develop a successful online business.
STEP #1 — PICK A BUSINESS MODEL

A business model depends on many factors. Some people prefer to learn a craft and go freelance. Some examples include social media management, copywriting, web development or translation services.
Others look for a niche and aim to run an online store. It helps when you don't have to manufacture and deliver products yourself. For instance, Printify, a platform that has a network of quality custom product suppliers, is an excellent choice if you want to dip your feet in the e-commerce world. The demand for custom-made merchandise is high, particularly when it comes to t-shirts and, most recently, face masks.
You have many options to consider, and if the goal is to create a thriving online business, take your time, and choose the model that fits you best.
STEP #2 — RESEARCH THE MARKET

Don't neglect the importance of market research. You should avoid entering an oversaturated niche because fighting against tough competitors may be impossible, especially if you can't match their resources, such as money or manpower.
Focus on finding a market that you can compete in. Check the trends and make sure that you sell evergreen products or services. Seasonal stuff, such as skiing gear or beach supplies, isn't the most optimal options because they don't sell consistently throughout the year.
Competition research provides you with information on both the industry and actual competitors. Check competitors' websites, social media pages, and customer feedback. Get a general idea of what makes established industry brands excel, and work from there.
STEP #3 — CHECK NATIONAL LEGISLATION

Check what the legislation is like in your area. You don't want to pay for your mistakes down the line because you failed to file the necessary paperwork or pay taxes. Ignorance is not an excuse when it comes to the law.
STEP #4 — CONSIDER GETTING YOURSELF A PARTNER

If you find it hard to run the business yourself even in the early stages, consider working with a partner. You will need to share the profits with another person, but that should not be an issue if every business aspect is going smoothly. There are times when doing everything yourself leads to overwork and loss of motivation, and if another person can remedy that, you can only gain by teaming up with someone you trust.
---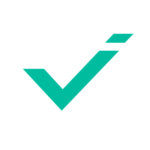 Running a successful online business requires effort and time, but is also very rewarding.
---
STEP #5 — DEVELOP A WEBSITE

Developing a website should not be an issue. Thanks to platforms like Shopify, you can design the site in a matter of minutes and get to customization. Adding more complex page elements will require research if you lack the experience and don't want to hire someone to do the work for you.
However, the number of online businesses and websites continues to grow, meaning that there are more than enough guides and inspiration you can find on the internet.
Once the website is up and running and has your products or services on it, you can move on to the next step—promotion.
STEP #6 — PROMOTE THE BUSINESS

Covering multiple marketing channels from the very start is difficult, unless you have a lot of money and can hire people.
For starters, pick one or two marketing methods and emphasize them. Search engine optimization is a good place to start since you want to attract organic traffic and rank at the top of Google search results.
Social media are another solid choice. Facebook and Instagram have millions of active daily users, and reaching even a fraction of these people can bring you customers. Get in touch with influencers, run contests, and promote your brand on relevant groups.
Once the business picks up, you can reinvest the money and expand the marketing strategy by introducing new methods, such as email marketing, PPC campaigns, sponsored content publication, and ads on radio or TV.
STEP #7 — AIM TO RAISE BRAND AWARENESS

A thriving business won't last in a competitive market if you neglect to scale it and focus on raising brand awareness.
Once you notice early signs of stagnation, don't wait—introduce new products or invest in improving your website.
Brand awareness comes from promoting the business on as many channels as you can. In addition to everything else you have been doing before, you can also start cooperating with other industry leaders or participating in live events where you can expand the list of your connections.