T
Twitter can be an invaluable tool for getting your message out and attracting customers to your website. However, building an audience on this platform and keeping them interested in your content requires a well-planned strategy.
Reading Time:
6
minutes
Here, in this guide, we will discuss an effective Twitter content strategy that ensures your followers will respond to your tweets and remain engaged with your brand.
SET YOUR TWITTER MARKETING GOALS IN ADVANCE

Before you even start planning your content strategy for Twitter, you need to clearly establish what you want to achieve. Here are some possibilities of what those goals could be:
Build awareness of your brand, product or service among a relevant audience.
Get followers that visit your website to generate leads.
Use Twitter as a promotion tool to build a positive opinion about your brand or products.
Use Twitter as a medium for customer support and help your customers get the most out of your products or service.
Engage with like-minded people in your industry to share opinions and generate ideas.
Depending on your particular business, your Twitter marketing goals may vary, but in all likelihood will be similar to any of the above mentioned. It can be helpful to take some time to brainstorm your goals and write them down.
DOES TWITTER FIT INTO YOUR CONTENT STRATEGY?

Twitter, as part of a broader content marketing strategy, can achieve a lot of things. For this reason, you should know beforehand what particular role Twitter should play in your content marketing.
Will you be using Twitter to drive traffic to your website or to create sales via links? Do you want your Twitter content to help increase sign-ups or subscriptions?
Each of these goals may require a different approach. It is for this reason that it is so important to come up with a strategy before diving in headfirst.
KNOW YOUR TARGET AUDIENCE

Targeting the right audience on Twitter should be among the most crucial tasks in your content marketing strategy. Fortunately, Twitter makes it rather easy to find the right audience to connect with.
Sometimes, you may even want to connect with more than one type of audience. Twitter makes this possible as well by allowing users to build lists of audiences.
You can easily curate targeted lists of individuals from different demographics with diverse interests by searching for keywords in their bios. Twitter also allows searching for audiences by geographic location.
When you use hashtags, you can quickly browse relevant streams and find other people who are subscribed to them. Similar to our previous discussion on setting your goals, it can be shrewd to compile relevant hashtags to draw in a larger audience.
Twitter is all about relationships with members. Helpful tools like Tweetdeck and Hootsuite can help you follow your lists and to build these relationships. Use them!
TIME YOUR TWEETS RIGHT
As with most social media marketing, the right timing is essential when updating your profile. Obviously, you want to send your messages out when people are online and not when they are asleep or tied up at work.
Keep in mind that your local time may not be of great importance. For example, if your targeted audience is located somewhere remote.
To find out the best time to tweet, you have several good tools to choose from, including SocialBro, Hootsuite, and Tweriod. These tools can analyse your followers' online habits and give you reports that let you know when is the best time to tweet. Hootsuite's "Autoschedule" function already knows the best time of the day should you use this functionality.
EASILY FIND CONTENT IDEAS

When you use Twitter, you don't want to post obsolete or irrelevant content. You can easily see what's "hot" and currently trending with a quick search using relevant keywords. In an instant, you will locate a wealth of current discussions, posts, events and other happenings related to your search.
It makes sense to focus on these trending subjects because they normally reflect what your target audience talks about, needs and expects at any given moment.
Don't hesitate to also see what your followers are tweeting about. Many times, their tweets can give you further insight into your own content strategy. One good tip is to focus on commonly asked questions related to your business. If you see the same type of questions asked a lot, you already have an idea of what to tweet!
KEEP AN EYE ON YOUR TWITTER COMPETITORS

Everyone is on Twitter, including your competitors. This fact is actually pretty helpful because it allows you to "spy" on them and keep up with their developments. If you witness something that works for one of your competitors, the same or similar strategy may well work for you too!
Follow your competitors. If you don't want to, you can also create a private list that no one else sees. While you're already at it, you should also make note of what people say about them and not just the other way around.
---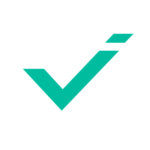 Keep a keen eye on the type of content your competitors are creating and how effectively it engages their viewers.
---
USE EFFECTIVE TYPES OF CONTENT

Don't just share text on your Twitter content strategy. In addition to text messages, Twitter does, in fact, support many different types of media that can be embedded in your tweets.
Twitter allows you to share photos, videos, links and slides as well. While plain text messages can be suitable for certain purposes, such as quick updates or asking questions, other types of media like photos and videos can make a much bigger impact.
Don't be surprised if your photos and videos get a lot more impressions than your text posts! In some cases, you may not be able to embed content since it is found somewhere else. Should this be the case, a regular link may suffice. However, don't simply post plain links without any description. Always let your audience know where a link leads to.
BE CREATIVE WHEN YOU PROMOTE YOUR CONTENT

An astonishingly large proportion of inexperienced marketers are simply copying and pasting the title of a blog post and then tweeting the links. This, however, is a very poor strategy that will almost never bear any results. So get creative with your tweets!
One aspect to consider about Twitter is that shorter tweets normally receive better conversions. Simply write a brief intro when promoting a link. Use a teaser or a quote from your post as opposed to the post's title.
Don't be shy and ask for shares! Would you have guessed that simply asking for retweets could indeed dramatically increase their number? Try it for yourself, it works!
Use #hashtags and @mentions. Hashtags are one great way to reach an audience that doesn't follow you yet. In the same way, mentions are not just a polite way to give credit where credit is due, it also allows you to connect with individuals who just might share your tweet.
Are you using Twitter in your content marketing strategy yet? Don't underestimate the power of this social media monolith to build your brand, recruit followers or simply get the word out! With these tips for a good content strategy for Twitter, you will be on your way to becoming a successful social media marketer!